International Women's Day



Intellect is proud to be supporting International Women's Day, which is celebrated globally on March 8th. It is a focal point in the movement for women's rights and we at Intellect are taking the opportunity to celebrate and thank our many fantastic female editors, authors and contributors.


This year, the campaign focuses on the acts that challenge inequality, call out bias, question stereotypes and help to build a more inclusive world – supported with the message #ChooseToChallenge. To find out more about #internationalwomensday, please visit the International Women's Day website.
We'd recommend these excellent articles from the Bookseller for interesting stories and news in publishing celebrating International Women's Day.
Intellect is pleased to share free journal articles from some of our wonderful female contributors. We have also selected some of our favourite books written by our female authors from our 2020/21 catalogue.
Last week Intellect hosted two fantastic International Women's Day celebration 'In Conversations' on our Instagram Channel. Please see below for more information.


Instagram: 'In Conversation' series


Our first International Women's Day 'In Conversation' celebration took place on Wednesday 3rd March 2021 with Janet Hethorn, Former Dean at Central Michigan University. Topics included women in academia, fashion studies, gangs and police ride alongs in 90s LA.

On Friday 5th March 2021, we spoke to Janet Wasko, Professor and Emeritus Knight Chair in Communication Research. She is also co-editor of the upcoming MEDIA: A Transdisciplinary Inquiry. Topics included women in academia, 'what is media?' and numerous topics relating to her illustrious career as a scholar and author of 23 books.

Watch both videos on our Instagram page: https://www.instagram.com/intellectbooks/channel/


Female Authors: A Celebration


Journals
'Packers, Dilators, and the Options for either male or female: Navigating movement of transgender and gender non-conforming bodies, appearances and luggage through airport security'
Kelly L. Reddy-Best and Eric D. Olson, 2020
Fashion, Style and Popular Culture
7.2&3
This article investigates the experiences of transgender and gender non-conforming (TGNC) individuals leading up to and moving through Transportation Security Administration (TSA) airport lines. We used a qualitative research method and analysed fourteen in-depth interviews of TGNC individuals. Based upon analysis of the data, three larger themes emerged, each with several subthemes. First, the TGNC participants engaged in extra packing or had additional packing considerations. Second, as participants moved through security, they frequently experienced gender confusion from the TSA agents. Lastly, participants actively thought about passing, or tried to dress in a way where they were perceived as passing as a binary gender. TGNC bodies are rendered as potential threats in binary spaces, specifically those spaces with the purpose of surveillance.
'Incorporating intersectional musicality within the classroom: Black feminism through Nina Simone and Janelle Monae'
Jasmine Hines, 2020
Journal of Popular Music Education
4.3
In an age of social justice advocacy within education, the work of Black women continues to be excluded from the hegemonic educational canon despite the long history of Black feminists advocating for the eradication of systemic oppressive systems in education. By examining the livelihoods and music created by Black feminist musicians, music educators may begin to reflect on how Black women's positionality within society has had a direct influence on the music they created within a White culturally dominant society.
'Valerie the Vampire Slayer: Abjection, the Czech New Wave, and Feminist Interventions'
Alexandra Coburn, 2019
Film Matters
10.3
The winner of the 2020 film Matters Masoud Yazdani Award for Excellence in Undergraduate Film Scholarship, this article is a feminist reading of the Czech New Wave surrealist cult classic
Valerie and Her Week of Wonders
(1970). Using Julie Kristeva's work on abjection as a critical lens, Coburn argues that the film asserts that women are not allowed to come of age organically but are moulded into submissive sex objects for men in power to manipulate.
'Coming into focus': Realizing the potential of strange girl cinema in Todd Haynes's Carol'
Lindsey Pelucacci, 2020
Queer Studies in Media & Popular Culture
5.1
This article explores the 2015 film Carol, reading the two protagonists' mutual coming-into-focus as emblematic of the film's calling-into-focus cinematic representations of love, motherhood and artistry in relation to the intersections of queer and gendered challenges. In observing these challenges, the cinematic camera adopts the disposition of Therese, a 'strange girl', as Carol calls her, who develops a loving inquisitiveness that drives her towards romantic and artistic discovery. The film depicts and itself utilizes what I call a 'strange girl gaze', which, marked by a gentle curiosity and a willingness to listen to alternate perspectives, counters the domineering gaze of heteropatriarchal surveillance.
'On breaking with'
Charulatha Mani, 2020
Journal of Interdisciplinary Voice Studies
5.1
It is through voice that oftentimes individuals find themselves breaking with conventions and systematically ingrained injustices. In the recent literature in the burgeoning field of interdisciplinary voice studies, the phenomenon of voicing has been projected as a powerful process, across cultures, to represent human agency at its most potent, and this article is a critical discussion on this very uniqueness of voicing in relation to social equity, corporeality and cultural value. The author, a female singer-researcher of Karnatik music of South India, unpacks the burdens and privileges of voice in the light of cultural contingency, global mobility and interculturality.
'Towards a philosophy of costume'
Donatella Barbieri and Sofia Pantouvaki, 2016
Studies in Costume and Performance
1.1
This was the editorial with which the journal was launched. It marked an important moment in which the vision for the journal and the field was crystallised. It was written by two female scholars whose work was at the forefront of this emerging – and now established - field of research.
As the authors of this pieces have reflected, we are still, and will continue to, engage through costume framed within philosophical thoughts to discover meanings and possibilities. The scope of the field is proving even broader than anticipated when this editorial was published and the journal continues to invite innovative and forward-thinking conversation about costumes and the practice of costuming. This is enabling the publishing of previously unheard voices from a practice based research and showcasing a way of thinking about performance that has been hidden in plain sight. Up to 80% (sometimes more) of the writing published in the journal is by women whose voice may have been stamped out in other contexts and the gender bias reflects a costume workforce which is predominantly female.
'''A cross burning darkly, blackening the night': Reading racialized spectacles of conflict and bondage in Marvel's early Black Panther comics'
Anna F. Peppard, 2018
Studies in Comics
9.1
All superheroes embody cultural messages and negotiate cultural conflicts. Yet black bodies, introduced to the New World as property and rigorously and often violently regulated by interconnected cultural and institutional forces ever since, have always occupied an especially vexed place in American culture. While all superheroes face repeated threats to their physical integrity, America's first black superhero, Marvel's Black Panther, created in 1966 by Stan Lee and Jack Kirby, faces the specific – and specifically risky – challenge of performing black embodiment without succumbing to the stereotypes of black embodiment, most notably the stereotype of black bodies being more bodily (re: more violent, more sexual, more animalistic) than white bodies.
This article argues that although Black Panther's early appearances in Marvel's comics exploit the superhero genre and comic book medium's propensity for fantasy and iconic imagery to envision a blackness that is beautiful and liberating, depictions of Black Panther's conflicts with racialized supervillains and animals as well as his routine depiction within gratuitous spectacles of suffering and bondage demonstrate a simultaneous – and occasionally overwhelming – tendency to appropriate the black body in the service of white desires and anxieties.
Books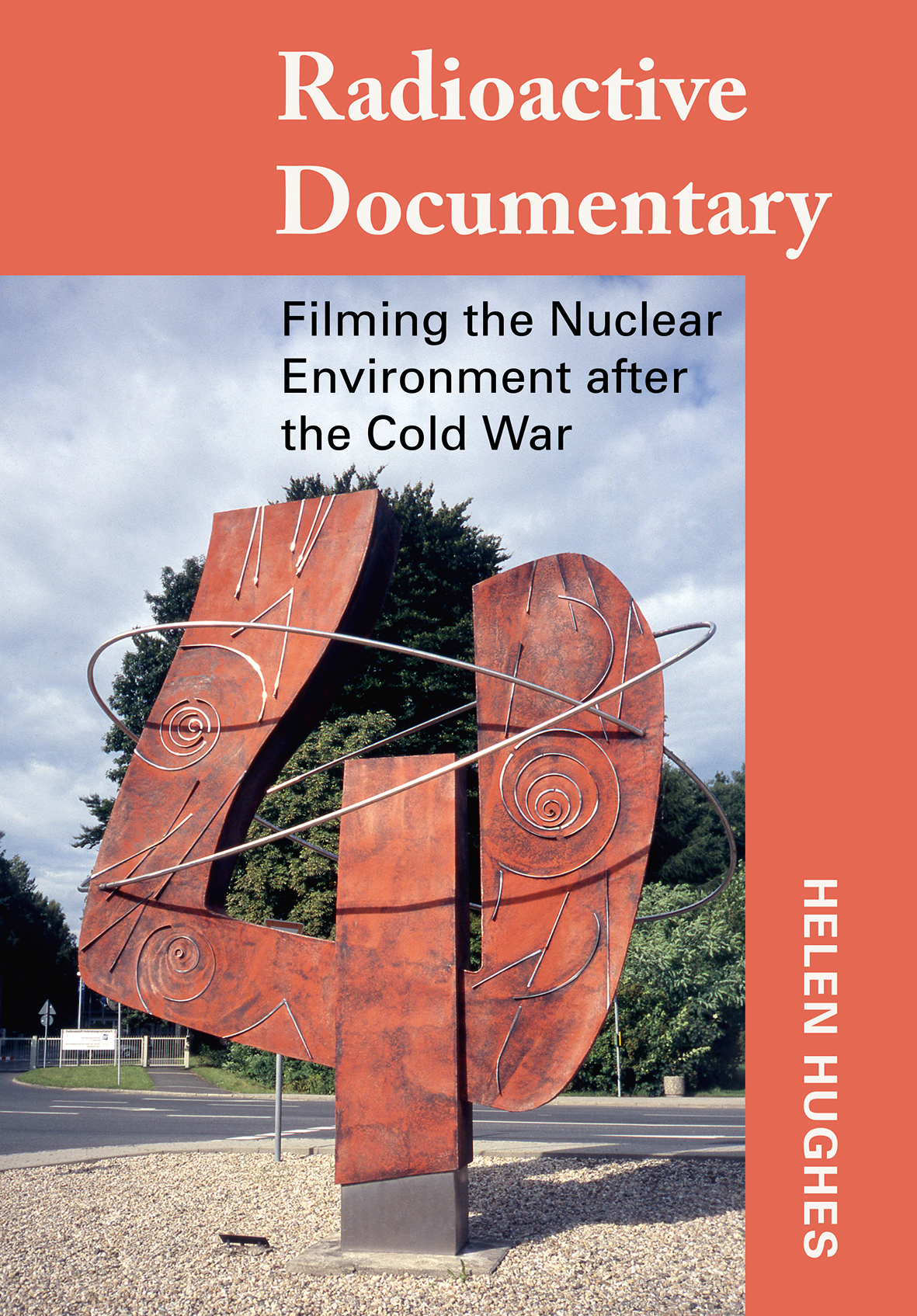 Helen Hughes,
Radioactive Documentary
Helen Hughes is a senior lecturer in German and film studies at the University of Surrey. She is the author of Green Documentary (2014) and co-editor of Documentary and Disability (2017) and has published articles in journals and books on documentary, experimental, and German-language cinema.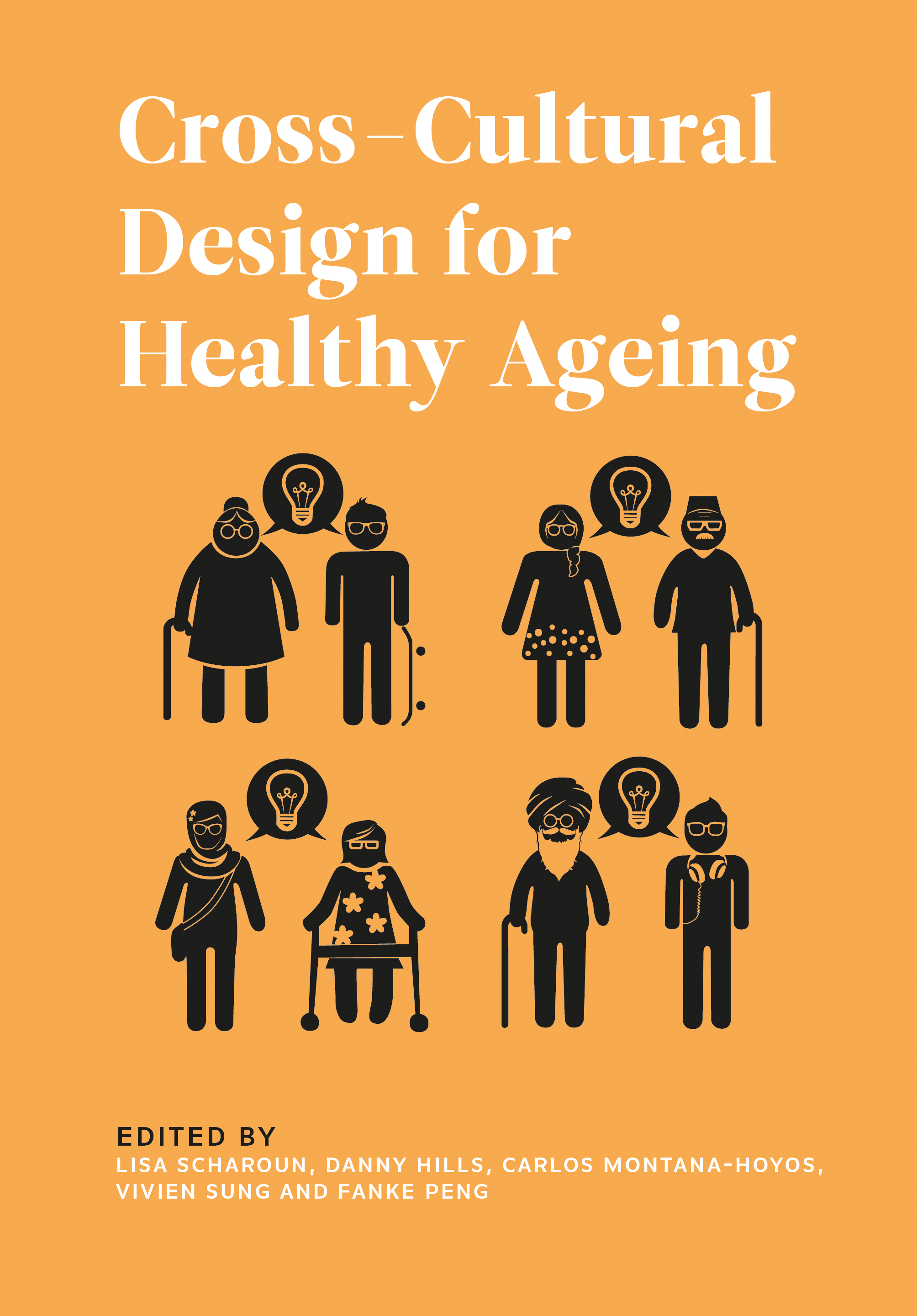 Lisa Scharoun, Fanke Peng and Vivien Sung,
Cross-Cultural Design for Healthy Ageing
Lisa Scharoun is professor and head of the School of Design at Queensland University of Technology in Brisbane, Australia. She is a teacher, researcher, and designer with expertise in visual communications and cross-cultural design.
Fanke Peng is an assistant professor of Visual Communications at the University of Canberra in Australia.
Vivien Sung is a design strategist, academic, and researcher facilitating change in the areas of health, inclusion, and ecological sustainment.
Janet Wasko,
MEDIA: A Transdisciplinary Inquiry
Janet Wasko is a professor of Communication Research in the School of Journalism and Communication at the University of Oregon. She is the author or editor of twenty-three books and is past president of the International Association for Media and Communication Research (IAMCR).
Gretchen Coombs,
The Lure of the Social
Gretchen Coombs is a writer and researcher with a focus on socially engaged art practices in the US, the UK, and Australia. She is a postdoctoral research fellow in design and creative practice at RMIT University in Melbourne, Australia.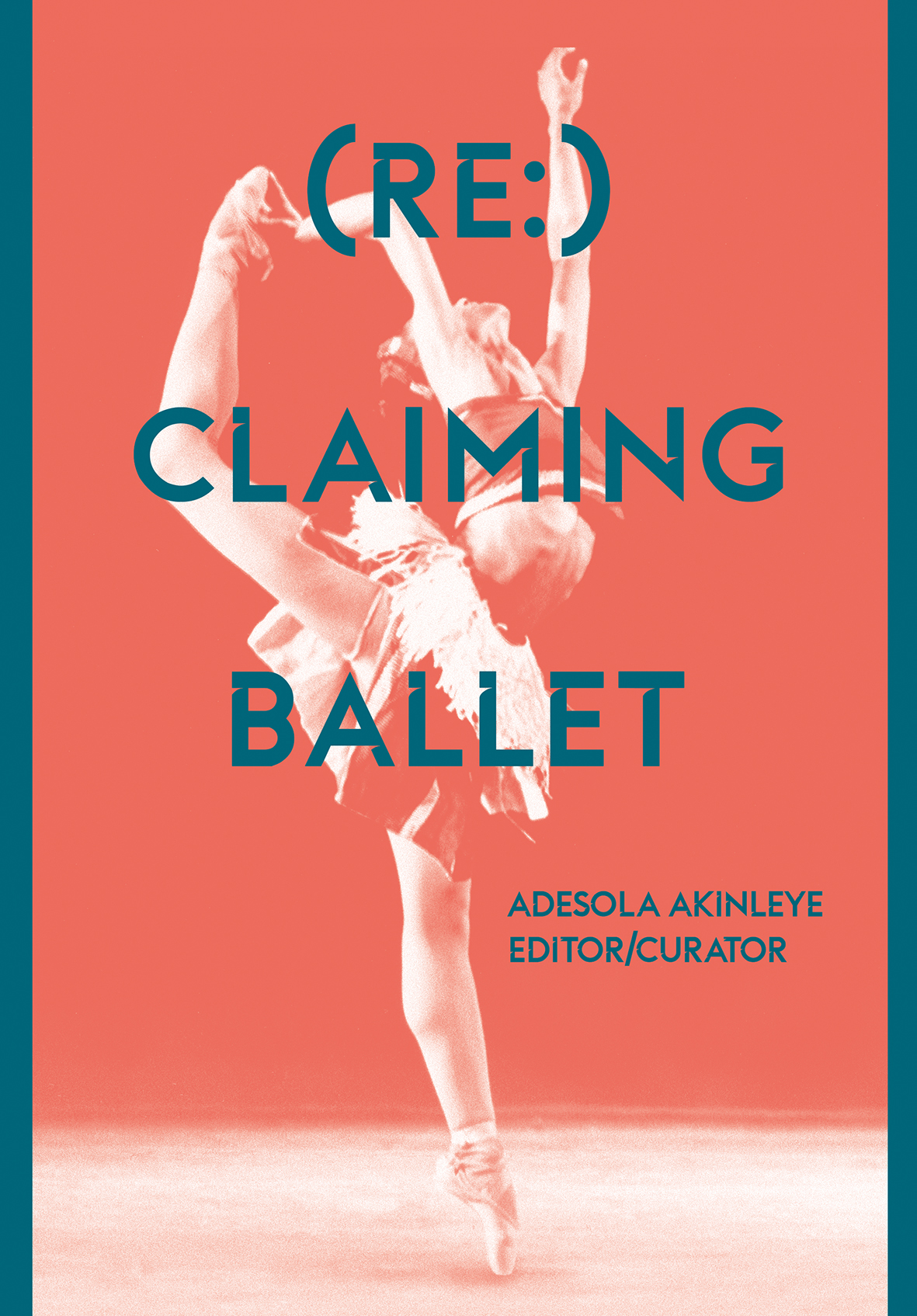 Adesola Akinleye,
(Re:) Claiming Ballet
Dr Adesola Akinleye is a choreographer. She began her career dancing with Dance Theatre of Harlem, later working with Green Candle, Carol Straker and Union. Akinleye was awarded the Bonnie Bird New Choreography Award, the ADAD Trailblazer Award and One Dance UK Champion Trailblazer and Woman of the Year in Community Dance by the Town of Islip, New York. In 2018 she was shortlisted for One Dance UK's Impact in Dance Writing Award. She is a fellow of RSA. Akinleye is a Senior Lecturer at Middlesex University.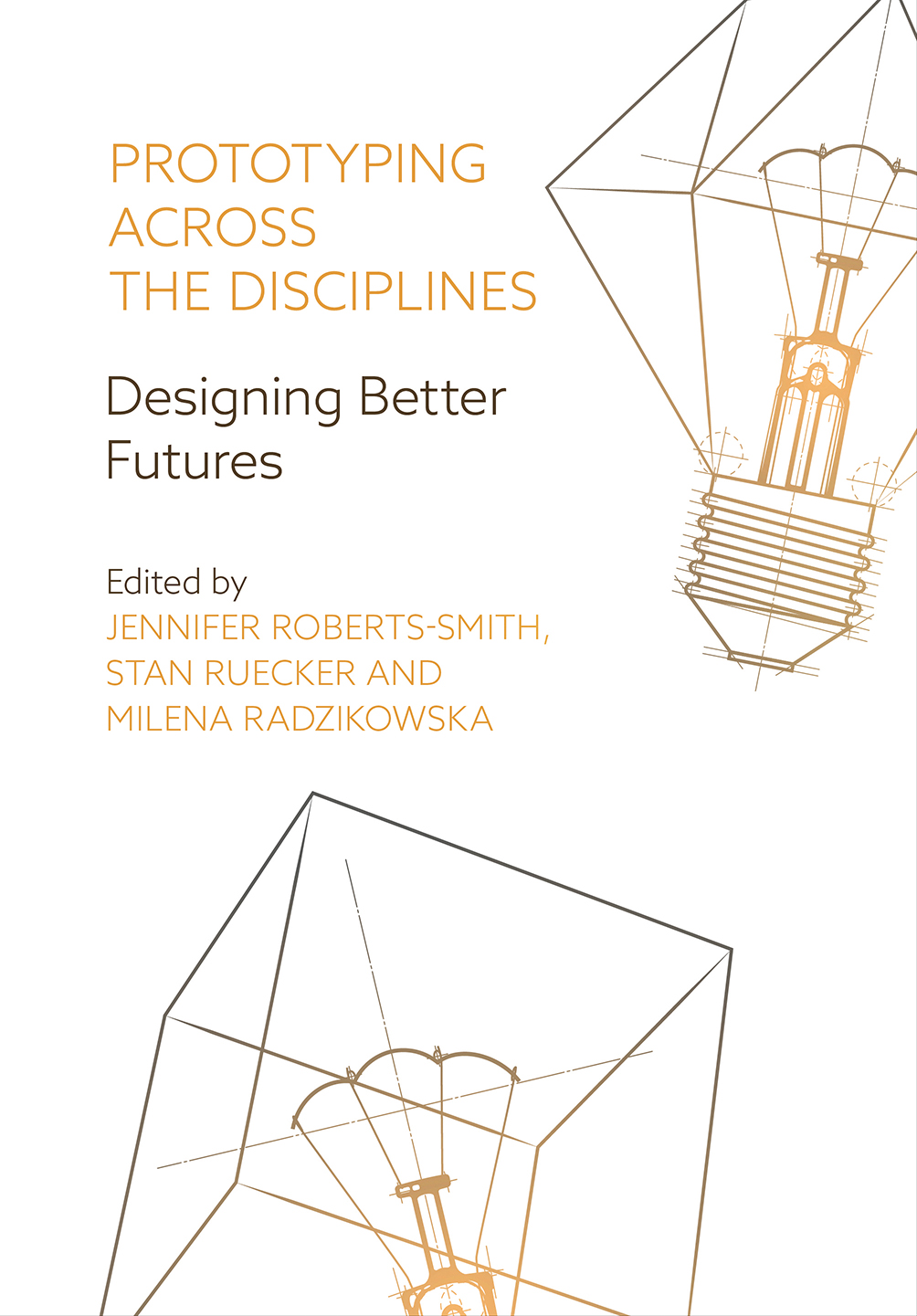 Jennifer Roberts-Smith and Milena Radzikowska,
Prototyping across the Disciplines
Jennifer Roberts-Smith is a woman-identified, cis-gendered settler scholar whose interdisciplinary research and creative practice focus on performance and digital media, with particular emphases on design, theatre, history and pedagogy. She has been instrumental in securing the place of performance-informed scholarship in the digital humanities, including in pedagogical game design and the design of justice-oriented digital pedagogical environments. Dr Roberts-Smith has been evolving, with her collaborators, a critical feminist approach to research project management.
Milena Radzikowska, since 2005, has collaborated on over 30 design research projects that extended anywhere from two to seven years; four of those with budgets in the millions. Her research work is transdisciplinary, marked by a passion to benefit others and informed by fifteen years on teams with researchers from over 30 different fields.
Judith Rudakoff,
Performing #MeToo
Judith Rudakoff has worked as a developmental dramaturg with emerging and established playwrights and artists throughout Canada, and in Cuba, Denmark, South Africa, England and the United States. Her books include Performing Exile: Foreign Bodies (2017); Dramaturging Personal Narratives: Who am I and Where is Here? (2015); TRANS(per)FORMING Nina Arsenault: An Unreasonable Body of Work (2012); Between the Lines: The Process of Dramaturgy (2002, co-editor Lynn M. Thomson); Questionable Activities: Canadian Theatre Artists in Conversation with Canadian Theatre Students (2000); Fair Play: Conversations with Canadian Women Playwrights (1989, co-editor Rita Much). Dr. Rudakoff is a member of Playwrights Guild of Canada, and Literary Managers and Dramaturgs of the Americas. She is Professor of Theatre at York University in Toronto, Canada.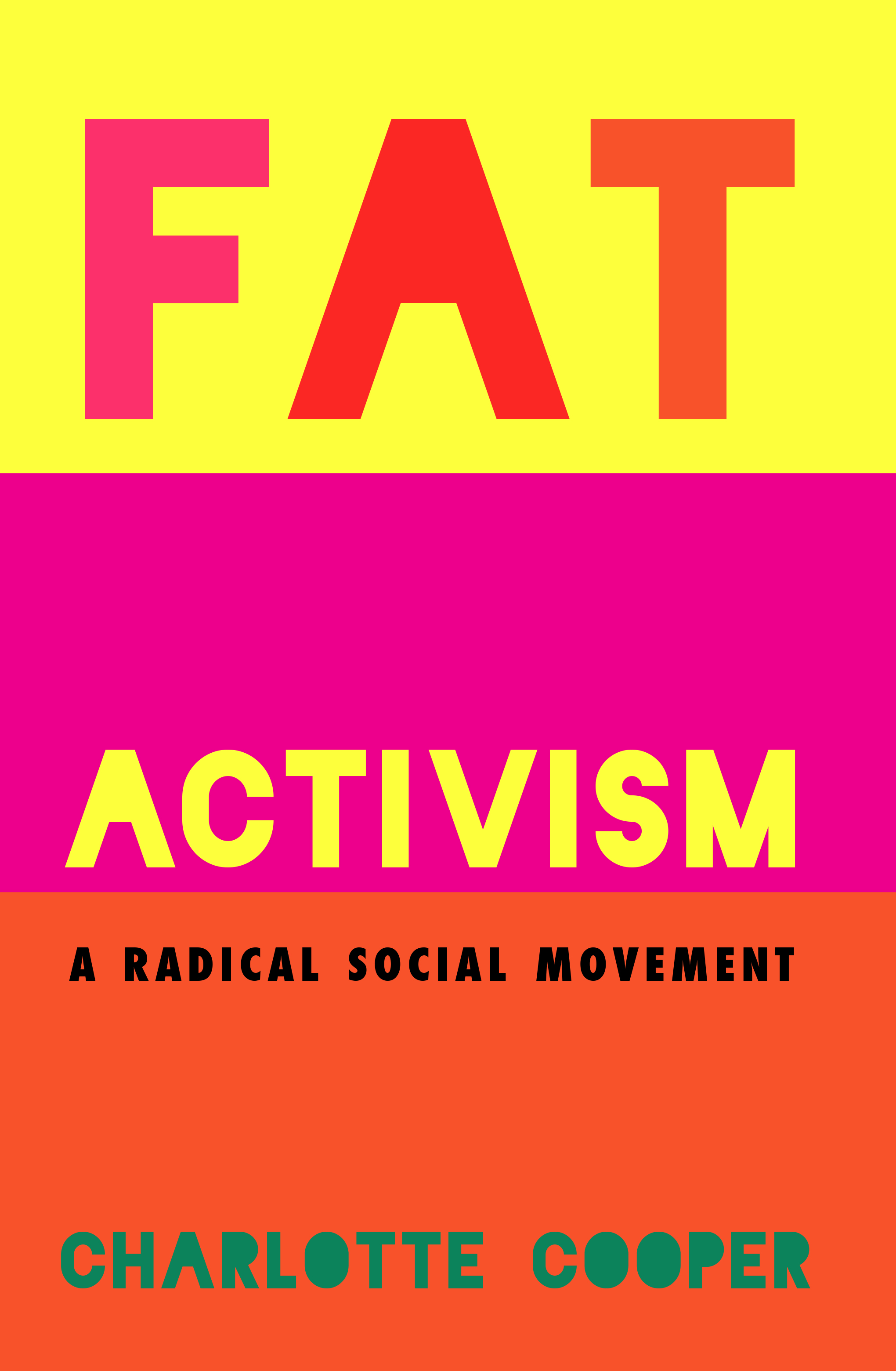 Charlotte Cooper,
Fat Activism
Charlotte Cooper, a fat activist with around 30 years experience, lifts the lid on a previously unexplored social movement and offering a fresh perspective on one of the major problems of our times.