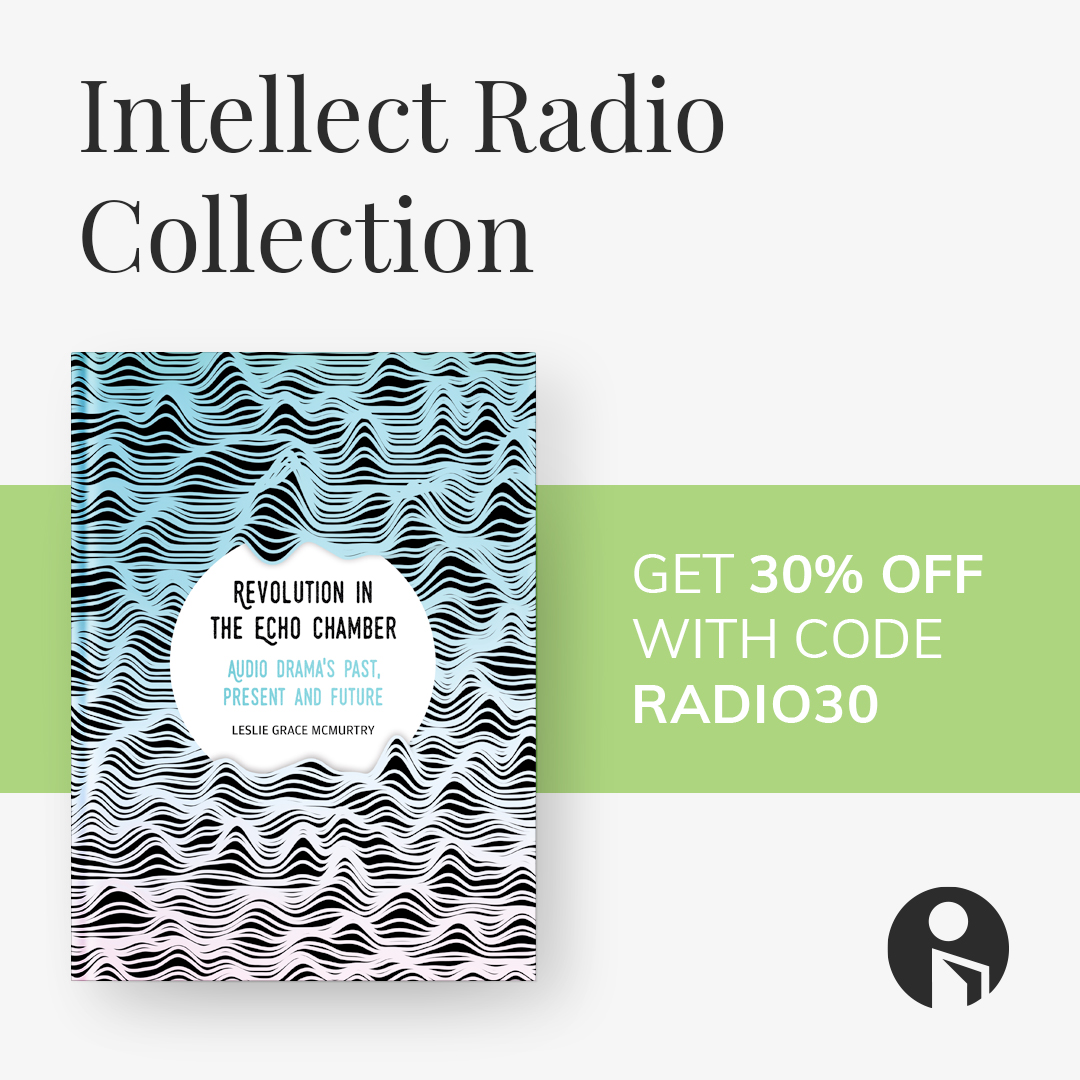 Tuesday, November 10, 2020
Welcome to the Intellect Radio Collection
Intellect Radio collection
Intellect is pleased to present our Radio collection for 2020. Between 10-30 November 2020, customers can get a 30% discount on books within the Intellect Radio collection using the code RADIO30 online.
Titles include:
Broadcasting Diversity: Migrant Representation in Irish Radio
By Katie Moylan
Broadcasting Diversity explores modes of migrant representation and participation in Irish radio, focusing on the national public broadcaster Raidió Teilifís Éireann and Dublin community stations and examining the opportunities provided for voicing migrant experience in transcultural program production.
Discounted price: £33.95
Radio Content in The Digital Age: The Evolution of a Sound Medium
Edited by Angeliki Gazi, Guy Starkey and Stanislaw Jedrzejewski
The traditional radio medium has seen significant changes in recent years as part of the current global shift toward multimedia content, with both digital and FM making significant use of new technologies, including mobile communications and the Internet. This book focuses on the important role these new technologies play – and will play as radio continues to evolve. 
Discounted price: £14.70
Digital Radio in Europe: Technologies, Industries and Cultures
Edited by Brian O'Neill, Per Jauet, Marko Ala Fossi, Lars Nyre and Stephen Lax
Drawing on extensive cross-national research, this volume offers the first comprehensive review of European digital radio, with details on the technologies, policies and strategies to bring radio into the digital era – and highlights the successes and failures in implementation.
Discounted price: £22.75
Revolution in the Echo Chamber: Audio Drama's Past, Present and Future
By Leslie Grace McMurtry
Revolution in the Echo Chamber is a sociohistorical analysis of British and US radio and audio drama from 1919 to the present day. Building on historical analysis, this book provides contemporary perspective, drawing on trends from the current audio drama environment to analyse how people listen to audio drama, including podcast drama, today – and how they might listen in the future.
Discounted price: £55.30
We also welcome proposals for new radio studies book manuscripts, please contact jelena@intellectbooks.com and tim@intellectbooks.com for more information.

Intellect's Radio Journal publishes critical analyses of radio and sound media across a variety of platforms, from broadcast to podcast and all in between. Articles focus on both historical and contemporary issues in sound-based journalism and media studies. We look for work that explores the production, circulation and reception of radio and creative soundwork, and encourage a wide range of international and interdisciplinary perspectives. All research articles undergo rigorous double-blind peer review. For more information and Call For Papers see here.