Wednesday, May 05, 2021
A Cultural History of the Disneyland Theme Parks and Lesbians on Television are now Open Access!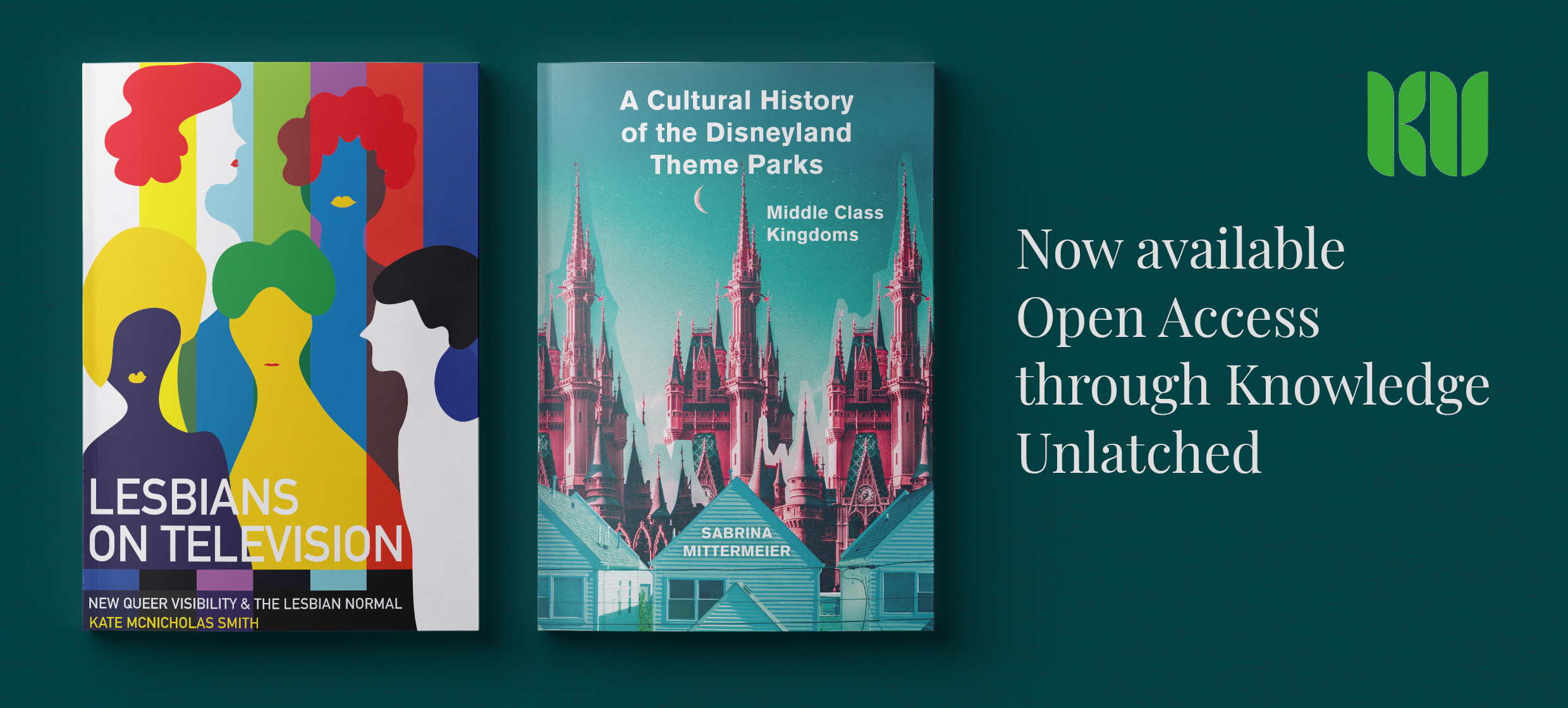 Intellect is pleased to announce that two new Intellect books have been made available Open Access thanks to funding from Knowledge Unlatched.

Knowledge Unlatched (KU) offers a crowdfunding model to support a variety of Open Access book and journal content packages.

The two 2021 Intellect titles that are now available Open Access are A Cultural History of the Disneyland Theme Parks: Middle Class Kingdoms and Lesbians on Television: New Queer Visibility & The Lesbian Normal. 

Download the PDFs for free here

Intellect is also excited to announce that Data Dating: Love, Technology, Desire and Equality in the City: Imaginaries of the Smart Future have been included within the KU Select 2022 Collection. 

KU is continuing the thematic approach to pledging in 2021, which means pledging libraries can select the appropriate collections based on their preferred subject areas (e.g., history, politics, communications, linguistics, STEM). Libraries may pledge support for this year's OA offerings until the end of November 2021. Provided enough institutions take part in pledging, KU's initiatives will once again enable participating publishers to make their offerings OA, and users and researchers everywhere will benefit from unrestricted access to scholarly content. 

Please recommend us to your librarian and encourage them to pledge for the above books. The link for pledging can be found here. 

For more information about Intellect's Open Access programme please click here.