Thursday, November 12, 2020
Intellect + the Dress & Body Association 2020 Conference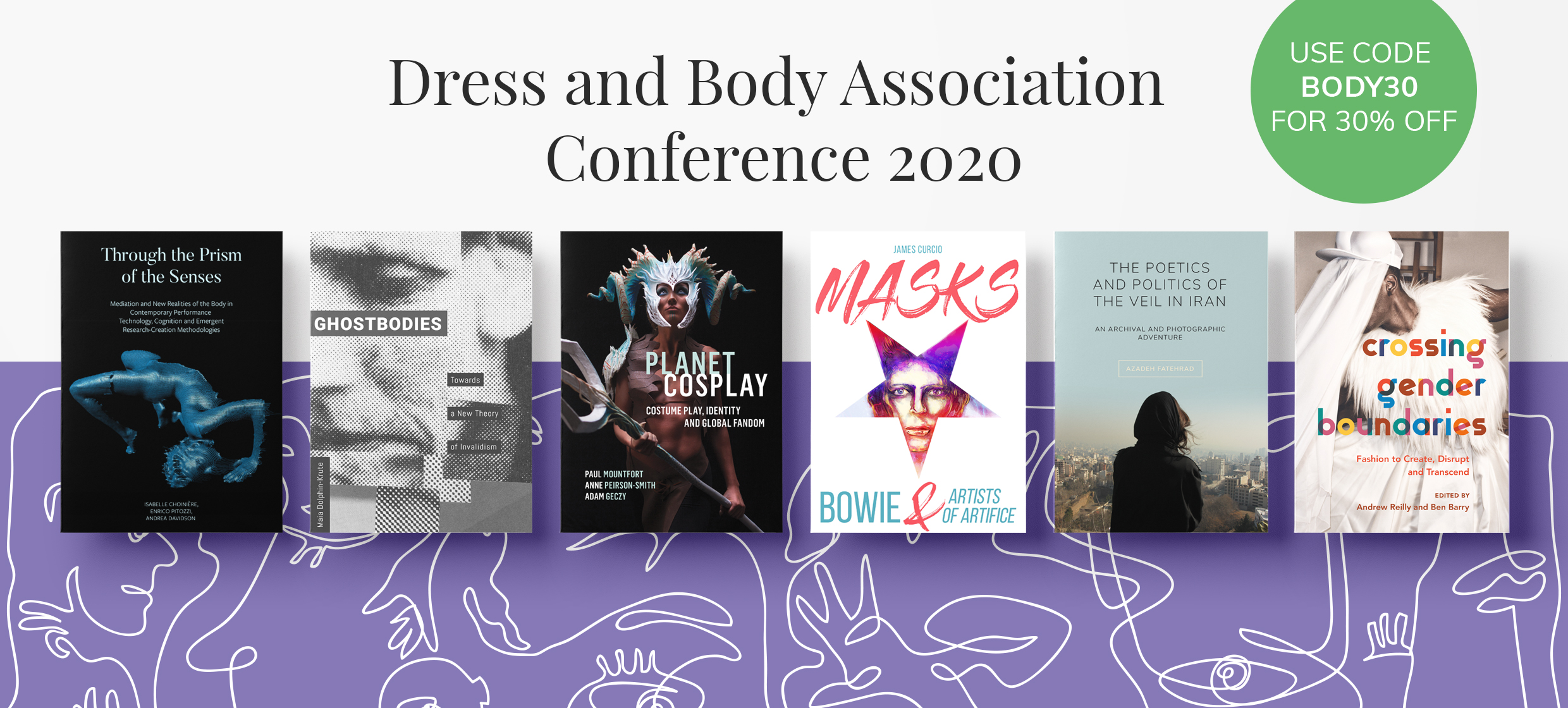 Dress and Body Association 2020 Conference
We're pleased to present our fashion and body studies collection for 2020. Between 13-30 November 2020, get 30% off all books within the collection using the code BODY30 online.
The list of books included are:
Through the Prism of the Senses 
The Poetics and Politics of the Veil in Iran
Some Wear Leather, Some Wear Lace
Fashion & War in Popular Culture
Transglobal Fashion Narratives
French Costume Drama of the 1950s
We also welcome proposals for new manuscripts, please contact jelena@intellectbooks.com and tim@intellectbooks.com for more information.

To learn more about our Fashion, Performing Arts, Media and Visual Arts journals, click here. Notable titles include Critical Studies in Men's Fashion, Clothing Cultures, Fashion, Style & Popular Culture, Studies in Costume & Performance and International Journal of Fashion Studies.